At Murray Veterinary Services we feel privileged to have a highly skilled and dedicated professional team. Our Team Members Include: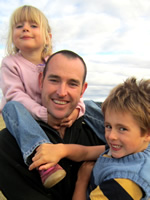 Dr Ross Wallace
Bsc. BVMS (Hons) MANZCVS (eq surg)
Ross Graduated from Murdoch University in 2000 with first class Honours and then completed an internship at Agnes Banks Equine clinic in NSW. Ross has worked exclusively in equine practice in Australia and spent time working at Bourton vale Equine clinic in the UK. In 2006 returned to Australia and resumed work at Agnes Banks where he helped establish and supervise their scintigraphy (bone scanning) Unit.
In 2008 Ross gained his memberships to the Australian and New Zealand College of Veterinary Scientists in equine surgery. After returning home to Western Australia Ross established Murray Veterinary Services in 2009.
Ross main interests are Equine reproduction and sport horse lameness and is an FEI accredited veterinarian but genuinely enjoys all aspects of equine veterinary medicine and surgery.
When not working or on call Ross can be found chasing his kids around the farm or on the tractor doing a bit of fencing or starting a new project and may one day attempt to resume his eventing career.
Philipa Wallace
Pip graduated with honours from Murdoch University in 2000 and proceeded to blaze a trail in mixed practice in the Gippsland region in Victoria. After too many cold nights calving cows Pip decided to turn to the busy life of small animal practice in the Sydney region. In this role Pip developed into thorough and dedicated small animal surgeon and created herself a large following in this practice. Pip along with husband Ross created Murray Vets in 2009 with Pip leading the role as practice manager.
When Pip is not busy running Murray vets an working as a small animal surgeon she can be found racing around after the three spirited Wallace children (a task more difficult than running an equine practice) Pip has a love for gardening, attending to her bee hives and winning as many cooking categories at the local agricultural shows as possible.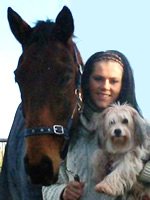 Dr Catherine McGuigan
MVB
Catherine Graduated from the University of Dublin in 2009. She then took a position in the UK working in mixed practice for 2 years before Emigrating to Australia. In 2011 Catherine took a position in Geraldton working as an equine veterinarian as well as undertaking the race work for the Geraldton turf club for the 2011/12 racing season before joining Murray vets in 2013.
Catherine has a keen interest in equine body work and performance horse medicine as well as a deep passion for the racing industry.
Catherine is possibly one of the most laid back yet hard working people we have ever met. Catherine is keen to rekindle her eventing career and is hoping to have a horse in work that she can compete with this season.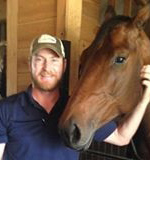 Dr Justin McNaughten 
BVMS Diplomat of the American College of Theriogenologists
Specialist in Equine Reproduction
Justin joined Murray vets for the Stud season in 2014 and will be returning to us from New York State for the 2016 season in August. Justin heads up Murray Veterinary Services Reproduction centre and brings with him an amazing wealth of experience. Justin has spent the last few years shuttling between the seasons working in the Hunter Valley, and Turkey as well as completing a Large Animal Neonatal Intensive Care fellowship at the University of Pennsylvania in 2011 In 2014 Justin finished a residency in Theriogenology at the University of Florida and became a Diplomate of the American College of Theriogenologist. In 2015 Justin was instrumental in starting up MVS very successful embryo transfer breeding programme Justin is now the only registers specialist in Equine Reproduction in Western Australia.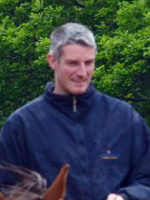 Dr Christopher Shepherd
BVM&S BSc(Hons) MSc
Chris graduated from Edinburgh University in 2009 and worked in large animal practice in Scotland for 18 months before moving to the Liphook Equine Hospital and specialising in horses. He subsequently worked across the south east of England in equine practice. His main interests are sport horse medicine and lameness but he also has a keen interest in infectious disease with a masters from Liverpool in infectious disease control.
Outside work Chris has competed in carriage driving competitions to national level in the UK and also enjoys riding and walking his dogs.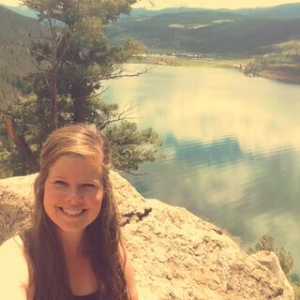 Dr Kester Donahue graduated from Murdoch University in 2014. Originally from Louisville, Kentucky Kester has been around horses from a young age. Kester discovered her true love for horses in her equine medicine and surgery rotations while in veterinary school and her numerous Equine externships. Her first job out of university was an 18 month surgical internship at Hagyard Equine Medical Centre in Lexington, Kentucky. Most recently Kester worked as an ambulatory equine vet in Colorado Springs where she gained a lot of valuable knowledge of different disciplines of horses. She is very excited to further her knowledge base in all things equine here at Murray Veterinary Services. In her spare time, Kester loves playing ultimate frisbee, snowboarding (when possible) and spending time with her husband, Kevin, and her Great Dane, Roxanne.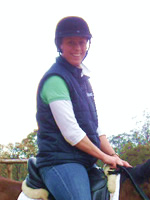 Selena Phillis
Office Manager
Selena Joined us in 2012 after retiring from her position of manager for Bart Cummings Princes Farm Pre training and Breeding Facility in the Hawkesbury. Selena's extensive experience in the equine industry allows her to quickly sort client's queries and concerns (she can pretty much deliver your foal down the phone line!) as well as being an efficient and effective coordinator of our vets. We feel privileged to have her running our office.
When not keeping everyone at Murray Vets inline, busy and working, Selena can be found out eventing with her horses or at the beach with her faithful dogs.
Jill Coulman
Head Nurse RVN
Jill joined Murray Vets in 2014 and is now our head nurse/Hospital manager. Jill is a fully qualified veterinary nurse holding an advanced certificate in Veterinary Nursing and Diploma in Veterinary Nursing/Management and was awarded Veterinary Nurse of the year for Victoria/Tasmania. With our hospital continually growing Jill proficient organisation skills and ability to create calm in any situation ensures that all of our patients in hospital get the highest standard of nursing care possible. Jill has been involved with horses her whole life and has worked the majority of her career in mixed practice. Jill's continued drive for further education for herself and amongst our nursing staff ensures that our nurses are up to date and current.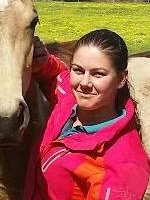 Raimie Zilko
Veterinary Nurse
Raimie started with Murray vets in 2015 to for fill her dream of become and equine veterinary nurse. Having previously worked in Throughbred, eventing and endurance riding stables, as well as a track work rider Raimie's horse skills are exceptional. Raimie grew up in Coolup and attended Harvey Agricultural College for several years. She has also been a long term member of the Murray Pony club. Raimie is studding for her certificate IV in Veterinary Nursing. When not studding and working, Raimie enjoys riding and helping out on her Fathers Quaterhorse stud.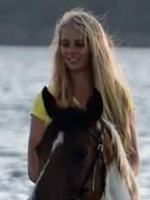 Sianee Young
Sianee started at Murray Vets in 2015 as a stable hand but is now studding for her certificate IV in Veterinary Nursing. Sianee is a member of the Murray pony club and is a keen eventer and show jumper. Sianee accomplished horse skills and bright and bubbly nature make her great member of the Murray Vets team. Shianee's great loves of life are horses, music and the beach.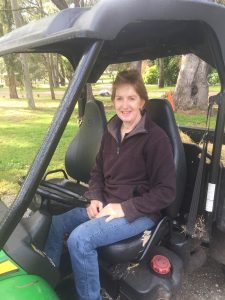 Tina Sayers
Tina is one of the most capable women we know. She is a Thoroughbred trainer and accomplished horse rider. Tina works mornings at Murray vets to ensure all horses are well fed and cared for with clean stables and bedding. Tina also helps us keep the grounds at Murray Vets looking beautiful.